Outsourcing a routine process is very difficult
Hiring Hell
On freelancer marketplaces (or however you hire) – you face an ocean of possible hires. You need to know how to judge their skills and trust that "it will work out". Much of the time, a bad hiring decision is very expensive. You need to repeat the cycle all over again.
With Suitcase – we hire and manage the best people for you. Focus on what you actually want done – not on hiring!
Training Torment
Training does not end after your standard onboarding. You need to fully train someone you've hired to do your routine process. In addition – when that process changes, you have to re-train people. If that person stops working – you are back to the beginning. If you grow quickly and you haven't codified "how" a routine process is done – how will you grow your team quickly?
Suitcase uses Tallyfy to define your process – the most powerful and easy process tracking tool in the world. We only take on routine processes that can be defined in Tallyfy – guaranteeing that it will always be done right.
Tracking Trouble
The biggest fear that people have with outsourcing routine work is simple. How can I know that it's always done right? What if something slips or gets missed? You want the low cost and benefits of outsourcing, but you feel like you will lose the ability to be connected with what people are actually doing. You also want to track each unique process to see where it's reached.
Suitcase uses Tallyfy to enable you to watch your processes being done in real-time – with the best technology in existence. You can even modify and tailor your process – at any time.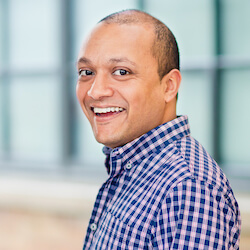 Amit Kothari
CEO
Pravina Pindoria
COO
We're real
Suitcase is based in St. Louis, Missouri
You get one US-based point of contact. You only need to deal with one person and everything just gets done. Does that sound like magic? You've seen nothing yet!
Define your routine process. We do it. You can relax.
---